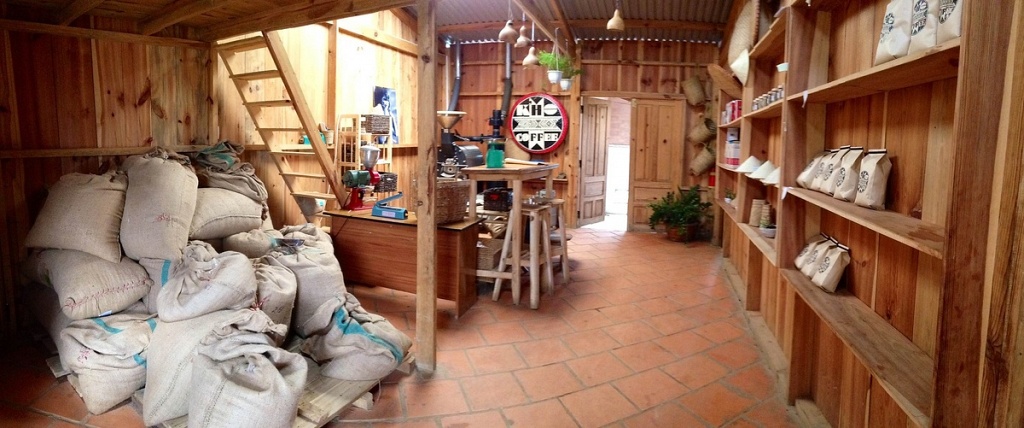 As a craft coffee roaster based on a coffee farm, we have the unique opportunity to bring our coffees directly from the farm to your cup. Through direct trade, we make our coffee available to create more value at origin, creating employment and supporting the local farming economy.
There are many steps that go into making great coffee. From the picking and harvest selection from our high mountain farms, to onsite wet milling, on to drying, hulling, roasting, and finally taste testing the brew, we carefully follow our coffee through each step of the process to ensure the best possible quality.
We promote a sustainable coffee supply chain with organic farming/agroforestry practices and ecologically friendly coffee processing methods. Continuously planting and preserving seeds of the old-world heirloom arabica coffee varieties, passed down through generations from our K'Ho forefathers.
Variety:
We grow several varieties of heirloom arabica coffee strains, including; typica, bourbon, yellow bourbon, and catura hybrid. These varieties combine to give our coffee a unique flavor profile.
Elevation:
Growing at a high elevation compacts the tree's development and makes for the best and highest density coffee beans. These beans are packed with aroma, flavor and sweetness.
Process:
We do three methods of coffee processing; washed, natural, and honey process. The careful processing with craft fermentation techniques influences the acidity and taste of the coffee.
Tasting Notes:
Our coffee tasting notes include; aromatic, flavors of almond, caramel and dark chocolate. We consistently receive (SCA) cupping scores in the high specialty range (84-89).
Coffee Farm Shop
Link to our online coffee farm shop below